Makerere University
Contact person
Mr. David Mfitumukiza
Lecturer: College of Agricultural and Environmental Sciences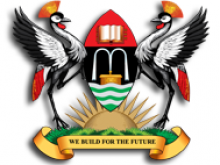 More Information on this partner:
Established in 1922 as a humble technical school, Makerere University (MAK), Uganda, is one of the oldest and most prestigious universities in Africa.  MAK  has 22 faculties/schools, offering not only day but also evening and external study programmes to a student body of about 30,000 undergraduates and 3,000 postgraduates (both Ugandan and foreign).  MAK runs various academic programmes at both undergraduate and graduate levels.  Over time, MAK  has developed a reputable academic network of institutions in the Europe and America, with a view of building its capacity and improving its curricula and research in common areas of interests.  The Intra-ACP Academic Mobility Scheme thus fits well with the interests of MAK and dovetails with its strategic framework.
Role of the organisation in the project
In the first phase of the Erasmus Mundus project, the role of MAK entailed advertising the programme through its diverse pathways, assisting applicants (both students and staff) with the online application, linking potential applicants with our partners in the north wherever key information was required, assisting with information on travel arrangements, etc.  MAK will continue to do so in the second phase of the programme.