North-West University
Contact person
Ms. Phage Tshegofatso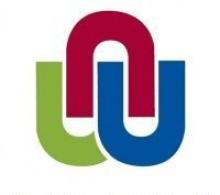 More Information on this partner:
North-West University "Innovation through diversity" is the NWU's pay-off line and it describes the University perfectly. The NWU came into being on 1 January 2004 through the merger of two universities with very different histories, personalities and cultures: the Potchefstroom University for Christian Higher Education and the University of the North-West. With its unique academic profile, (for example, the Mafikeng Campus is unrivalled in its approach to animal health and agricultural sciences, while the Potchefstroom Campus has unique nuclear engineering strengths, astro-physics, nutrition, human metabonomics, environmental studies, distance learning in education and nursing and language technology as well as agricultural economics and the Vaal Triangle Campus specialises in economic sciences and information technology,) the NWU is recognised as one of the best-managed and most innovative universities in South Africa that celebrates and encourages multiculturalism, multilingualism and multi-nationalism.  The Potchefstroom Campus specializes in research, while the other two campuses fill specific niches in research and excellence in teaching.
Role of the organisation in the project
As a partner in the consortium the NWU admits and hosts students based on their mobility scheme for teaching and research in any of its programmes documented below. It also hosts staff who will be participating in any of the partnership programmes. The NWU will add to the visibility of the INTRA-ACP mobility scheme by implementing marketing activities and support services for applicants (sending and receiving) in the mobility scheme.  For this purpose the NWU has excellent facilities for the promotion and support of research generally and for post-graduate students, post-docs and research fellow in particular.